Welcome Fukushima Project
CURRENT STATUS OF FUKUSHIMA PREFECTURE
There have been four major effects of the East-Japan earthquake: quake damage, followed by the tsunami, then radiation, and finally damage to the reputation of the prefecture itself. The great step-by-step reconstruction efforts have done much to help infrastructure recovery from the quake and tsunami, but lingering effects of radiation and the damage to reputation are not so easily repaired. These have resulted in evacuation of thousands of residents as well as the decrease of tourists coming into the prefecture.
THE PURPOSE OF THE PROJECT FUKUSHIMA WELCOME
Rebuild the former tourist trade using the Welcome Fukushima site.
Boost the economy by encouraging consumer use of CN point cards, T point cards, Nanaco point cards and multi-point card services like ANA point.
Benefits for all businesses!
Benefits of the CN (ClubNets) Point Cards to businesses
CN point cards are used to attract consumers and increase sales using the internet and make points interchangeable with 8,000 stores nationwide. Stores will display stickers that show they use the CN point cards. In addition merchants can build CN points and use the home page of ClubNets, and other applications like CN Mobile.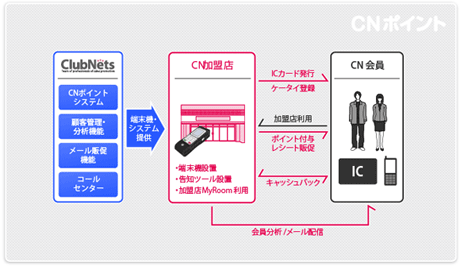 Analysis and management available to members by mail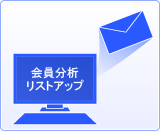 Customers and merchants register for the "MyRoom" database, and the accumulation of information such as gender, address, birthday etc. can be taken and used freely and efficiently. The stores can check information about points accrued, and offer store information, birthday coupons etc. to the customers as well as knowing what other stores they shop at, and whether they are regular customers or just occasional or one time users.
Communication with customers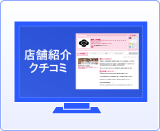 Participating stores, sale information, menus, access maps, coupons etc. on the external link ClubNets will be made available to "CN" mobile. Constant updates and introduction of new stores will always be available from the "MyRoom" merchant site. There is a blog corner on the home page where members can exchange reviews of their experiences, post comments and make suggestions to the shops, making valuable improvements. It will also allow the shops to respond to these suggestions and experiences.
ポイント付与端末機を無償貸与
CNポイント加盟店には、CNポイントの加算・減算がリアルタイムで行えるポイント専用の端末機を無償で貸与いたします。端末機から出力されるレシートには次回来店で使えるクーポンやお店のセール情報等、自由にメッセージが印刷できる等、ポイント端末機が手軽な販促ツールとしてもご活用できます。
Customer Center
Through CN Point, if customers have questions about usage or problems, a dedicated staff at Customer Center will help with things like copies of receipts etc.
People's saving and accumulating points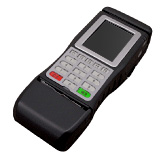 "Multi-point service" is a terminal with multi-functions as a magnetic card reader/IC card, mobile wallet such as (FeliCa), employed by a variety of media and companies issuing point ClubNets points. There are several major brands available for merchants and not very expensive. In addition, with this it is possible to cut costs of development and operation, and affect the infrastructure of the Nets agency which has partners all over the country, thus increasing the number of connected merchants.
Making connections among the different point cards
The multi-point card reader and IC card, magnetic card, mobile wallet ( FeLiCa ) etc. read and connect all card companies and their membership. T-point and Nanaco plan to honor points from each business.
※Implementation of The multi-point terminal depends on the agreement with the affiliated businesses.
T-POINT

Of course T-point card can be used at Tsutaya, but also at Family Mart, ENEOS, Gusto restaurants, Doutor coffee shops and more. Accumulated points can be used in these stores and exchanged for goods. All over Japan there are 37,360,000 T –Point members (as of May, 2011)
>>T-SITE(external link)
nanacoポイント

Seven Card Service issues a Nanaco contactless E-money service. You can get points shopping at 7-11 stores, Denny's restaurants, Ito-Yokado department stores etc. Regardless of how you pay, you can accrue Nanaco points. As of March 31, 2011 this includes more than 12 million items.
>>Nanaco site (external link)
CN Point

With nationally recognized CN-Point, you can earn points and use them at a wide variety of stores and restaurants, although the point deduction rate will vary from store to store.CN accumulated points can give you cash-back and are interchangeable with DoCoMo points, T points, Suica points, Nanaco points, ANA miles, Rakuten Super points etc.
>>CN-site(external link)
>>CN-Poin(external link)
How points are settled with the companies
Points added and subtracted as well as user information are sent from the multi-point terminal after being converted to the company format, and pulled together at ClubNets which will settle accounts with the businesses. After that, addition and subtraction of points will be contactless transactions.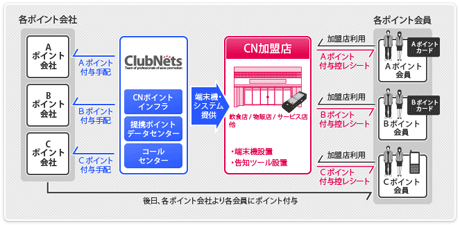 Benefits for all customers!
CN point cards over the region

CN (Club Nets) point card can be used all over with 8,000 merchants nationwide, especially restaurants, service stations etc. Points are added to the IC card issued by the merchant can be used for different services, refunds or exchange of goods, accumulating and saving points enjoyable.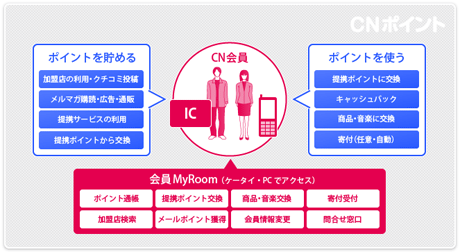 Points collect merchants nationwide 8,000

Nationwide, CN Point members use and obtain points. There are many different member shops, restaurants, stores, and service shops. CN Point exchange differs from shop to shop.
IC card becomes your mobile wallet

CN Point or IC-Point card can be used as proof of membership. Customers can use IC Point Card or mobile-wallet to touch the machine and get their CN points.
Exchanged with each company point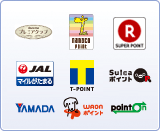 The CN accumulated points can be exchanged with different companies that are partners with ClubNets; DoCoMo Point, nanaco Point, T-Point, Rakuten Super Point, JAL miles, Suica Point, Yamada Point, , WAON point, the Point-on etc.
Music and other redemption gifts

CN Points can be exchanged for iPod and iTunes, home goods of different types, as well as dining etc.
Security of a dedicated site MyRoom

Member ID and transactions are secured by a pin number, but you can easily access your accounts as well as searching for member businesses.